Bright Lights for Small Spaces
Mini ring lights, linear lights, and backlights
Perfect for illuminating small working area or specific areas of an object, mini lights are easily mounted in tight spaces or integrated into small systems. With mini ring lights, bar lights, and backlights, we've got the right light for the job in a compact footprint for maximum versatility.
Mini ring lights
The RM75 and RM140 are our most versatile mini right lights. Offering a combination of bright and dark field lighting, they provide a soft, uniform light field that's perfect for a wide range of applications.
The RMX75 and RMX140 mini ring lights offer the same popular form factor but are designed with an optical system that projects the light further away from the base, ideal for longer working distances.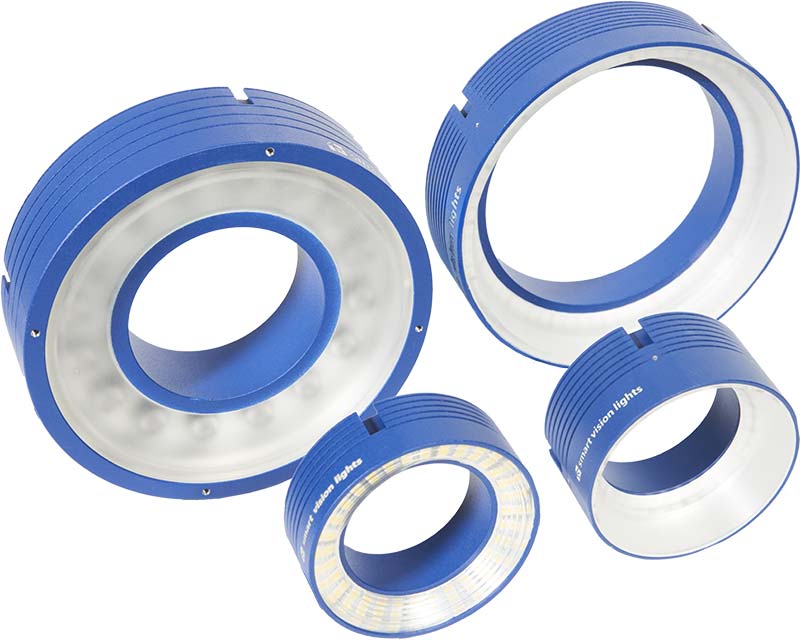 Mini linear lights
Don't let size fool you – offering up to 100,000 lux, our mini linear lights provide powerful illumination in a compact package. The LM45, LM75, and LM150 are perfect for when space is limited and light placement is critical.
Mini backlights
These mini backlights offer an ultra-slim design with built-in edge-enhancing technology to provide collimated lighting for uniform, consistent light. Get excellent edge contrast for shiny parts and curved edges while improving overall image clarity. The MBL series provides a high density of LEDs with an active area ranging from 25 x 25 to 100 x 100 mm.