Machine Vision Training
Online and in-person training from the machine vision lighting experts
Machine vision training and education
For you. For your team. For your customers.
Learn from the machine vision lighting experts. Our free onsite training program pairs fundamentals of machine vision lighting with real-world examples in our state-of-the-art demo lab. Don't want to send the whole team to our facility? We can arrange to come to you.
We also have a growing library of online training videos so you can learn at your own pace. And our demo lab has video conference functionality, giving you access to live demonstrations and examples from anywhere in the world.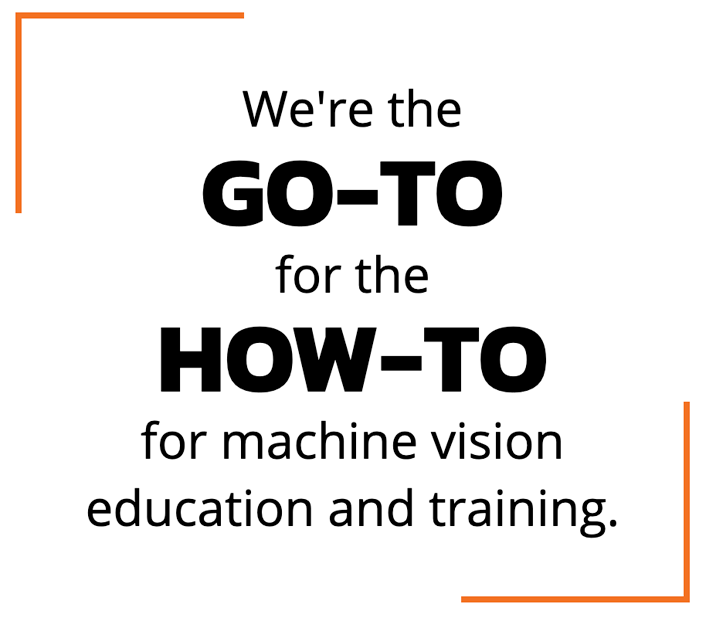 Training that fits your schedule
In-person
Learn from the SVL experts in our classroom and state-of-the-art demo room.
Interactive
Our state-of-the-art demo lab offers interactive remote access.
Online Training
Your pace. Your schedule. From in-depth videos and webinars to quick tips and tricks,
we've got the information you need to improve your machine vision lighting.
Training videos
Learn machine vision lighting at your pace and. your schedule with our ever-expanding library of training videos for machine vision lighting.
Fast Facts
Learn machine vision basics in an easy-to-understand slideshow format. Tips and tricks are posted on our LinkedIn page.
Training Tips
Training Tips are short training videos on machine vision lighting, imaging techniques, or answering questions we get about our products. They are posted on LinkedIn and on the website.
In-person Training
Improve your skills. Train your team. Enlighten your customers.
Learn from the Smart Vision Lights experts in our in-person training classes.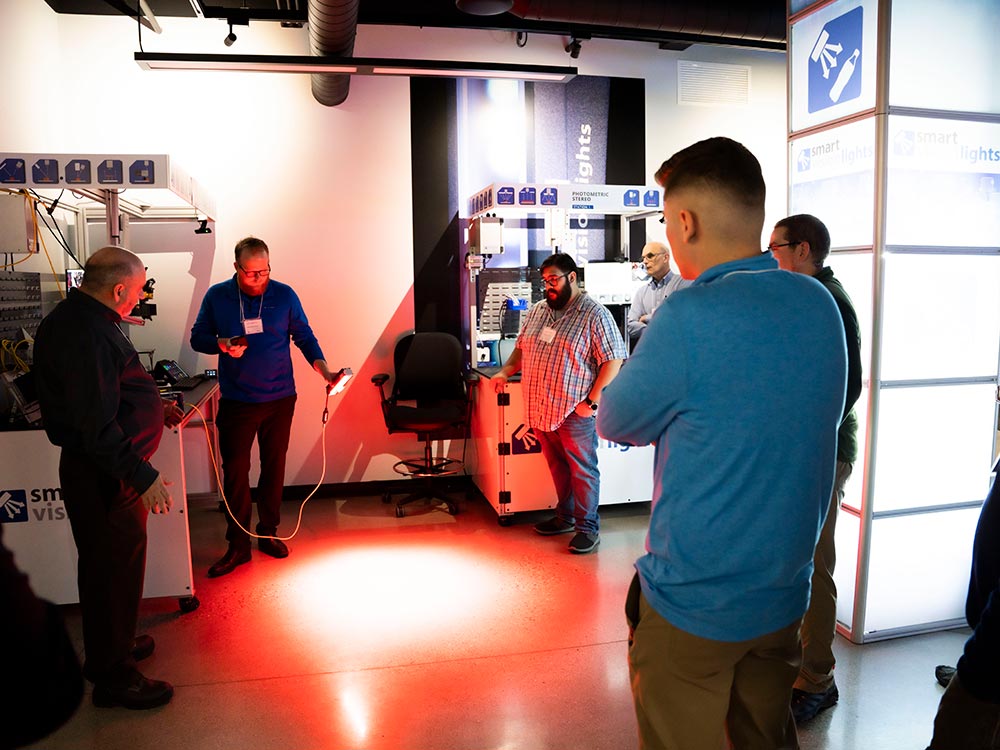 Train in our state-of-the-art facility
Our modern classroom and state-of-the-art demo room are the perfect location for machine vision training. We have regular trainings to cover both lighting and camera basics and theory, as well as product training.
Learn more about our onsite training classes
Register for training
Check out our training schedule for the year and register for classes.
We can come to you
Have 5 or more people who need training? You can choose to have us come to your facility for training.
Interactive Training
Our state-of-the-art demo lab has video conference capabilities,
allowing us to work with you anywhere in the world.
See our demos without leaving your office
Remotely connect to our demo lab to see the demonstrations.
Remote application support
Send us your parts and we can help with your application using video conferencing software from our demo lab.
Get more information
We can answer your training questions and get you the information you need.
Stay informed
Subscribe to our newsletter and be the first to know when the next online or in-person training sessions are happening.