Smart Vision Lights uses standard industrial cables and connectors on every machine vision light.
Smart Vision Lights cables are 5 conductor M12 in 18AWG wire. 18AWG is recommended for ALL OverDrive series and standard series lights. 18AWG is necessary to strobe lights at full current. Common M12 cables are 22AWG. Standard 22 AWG wires will not supply full power needed for our light. Smart Vision Lights recommends the cable from the power supply to the light be kept to a minimum.
2-Way Splitter M12 connector 2-way power cable splitter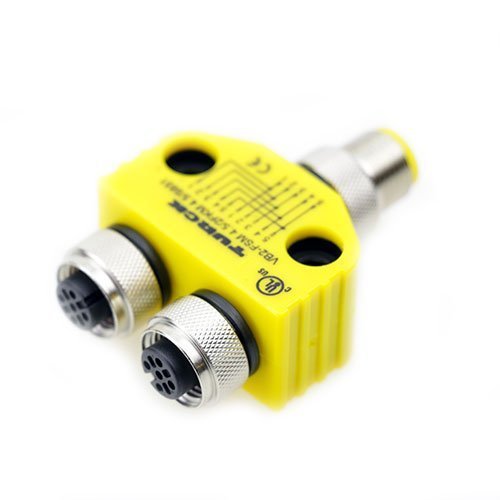 5 Pin M12 style connection Lights require a cable for operation.
Standard Cables
Standard 5 pin M12 cable. Lengths are 5, 10 and 15 meters. High flex cables available for robotic applications.
| Length | Part # |
| --- | --- |
| 5 m | 5PM12-5 |
| 10 m | 5PM12-10 |
| 15 m | 5PM12-15 |
Jumper Connectors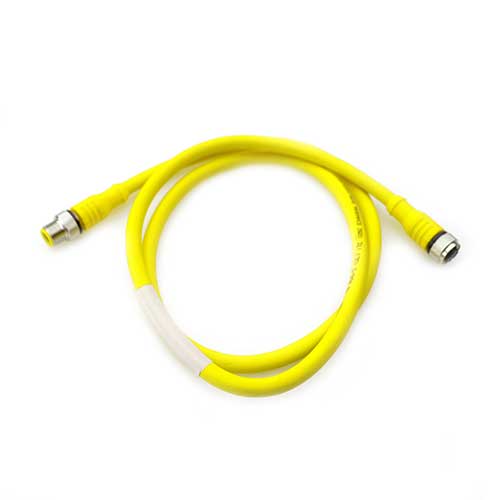 5 Pin M12 with male and female connectors. Cable is used to jumper lights together.
| Length | Part # |
| --- | --- |
| 300mm Jumper | 5PM12-J300 |
| 1 Meter Jumper | 5PM12-J1000 |
| 2 Meter Jumper | 5PM12-J2000 |