Standard Wavelengths for Machine Vision Lights
While cool white is standard for lights, neutral and warm white lights are available upon request.
White Wavelength Emissions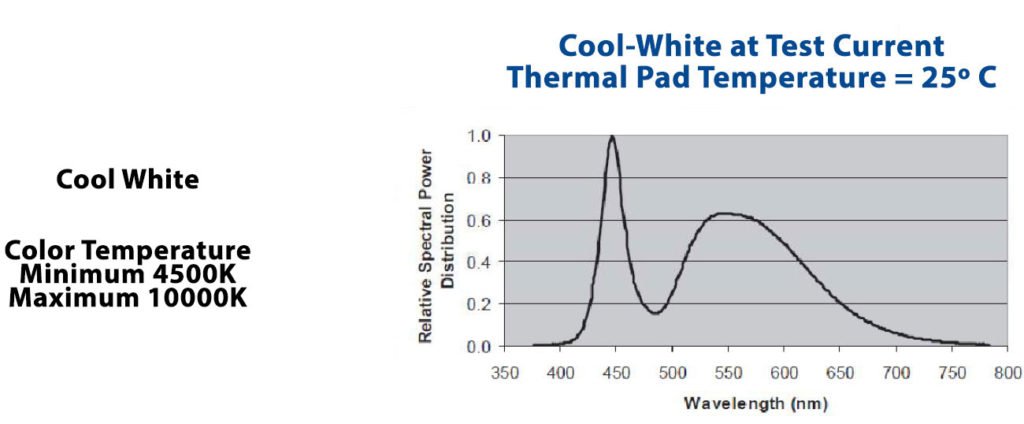 Color Wavelength Emissions

SWIR Wavelengths
Additional wavelengths available: We can design lights with wavelengths ranging from 365 nm to 1550 nm.
Contact us for other wavelength requirements.