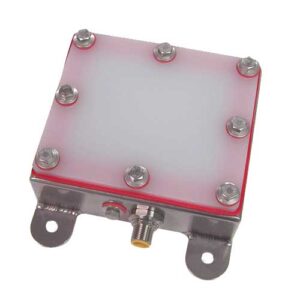 Product information including data sheets has been verified as accurate at the time of completion. It is subject to change without notification.
SWB75 Brick Light Washdown
Description
The SWB75 Brick Light Series of spot lights features a stainless-steel IP68-rated enclosure specially designed for the food industry and washdown environments. The SWB75 features a diffused lens and is a viable option for silhouetting objects. NPN or PNP trigger signal inputs can be used to control the pulse of the light. The intensity of the light can be controlled via 1-10VDC analog signal line or by adjusting the built-in manual potentiometer.
The Right Light for Your Application
Smart Vision Lights offers application and lighting evaluations. Contact us to speak with one of our lighting specialists.
Product Details
Illumination Type: Backlight
IP Rating: IP68
Mode: Continuous