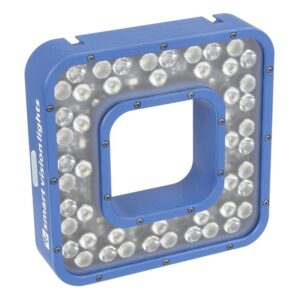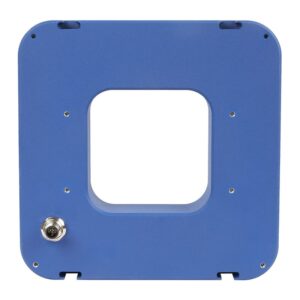 Product information including data sheets has been verified as accurate at the time of completion. It is subject to change without notification.
Product Highlights
Three independently tunable beam angle channels
Ability to switch and mix channels to adjust working distance and illumination angle
SmartVisionLink™-enabled to allow for easy intensity adjustment in both continuous and OverDrive™strobe modes
Ability to control intensity for the entire light or for each of the three LED channels if using BTM-1000 Bluetooth Module
Multi-Drive™ provides both OverDrive™ and continuous mode functionality.
RTF200 Ring Light
Description
The RTF200, a SmartVisionLink™-enabled light, features three independently adjustable beam angle lighting channels. When used with the BTM-1000 Bluetooth accessory and the SmartVisionLink™ app, lighting channels can be set to produce unique beam-angle combinations – optimizable for many different applications over a wide range of working distances and field of view requirements.
Product Details
Illumination Type: Bright Field, Direct Lighting
IP Rating: IP65
Max Working Distance: 2000 mm
Min Working Distance: 200 mm
Mode: Multi-Drive™
SmartVisionLink: Compatible