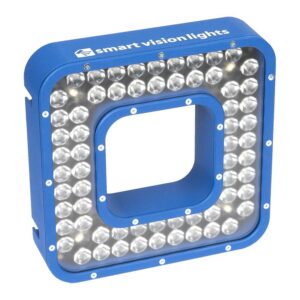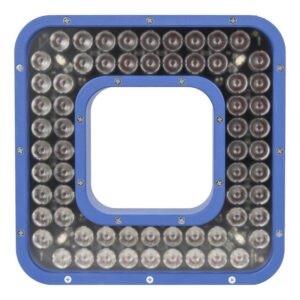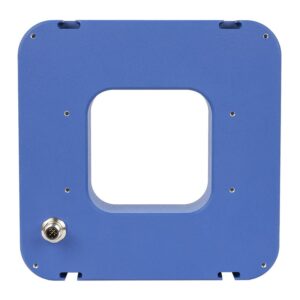 Product information including data sheets has been verified as accurate at the time of completion. It is subject to change without notification.
Product highlights
Dual OverDrive features Deca OverDrive with 10x standard light output
Direct connect and control through camera's trigger output
Built for high speed conveyor systems
Compatible with most common major machine vision cameras
Designed for use with a polarizer
RHI200-DO
Description
The RHI200-DO is an OverDriveTM only light source meant to provide external illumination for logistics. The RHI200-DO is a high intensity ring light that can be used with long working distances and features optional mounting brackets for most major machine vision cameras.
Get more light with less power with exceptional energy management
Our specially designed onboard charging capacitors ensure powerful bursts of energy with a low consistent electrical draw.
The Lightgistics Series: Brighter. Faster. Better. 
The RHI200-DO is part of the Lightgistics Series – machine vision lights made for the logistics industry.
Product Details
IP Rating: IP65
Illumination Type: Bright Field, Direct Lighting
Min Working Distance: 500 mm
Max Working Distance: 2000 mm
Mode: Dual OverDrive