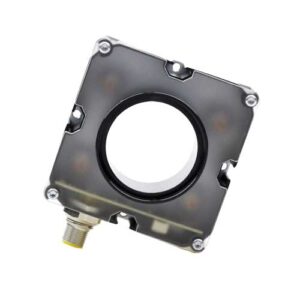 Product information including data sheets has been verified as accurate at the time of completion. It is subject to change without notification.
R80 EZ Mount Ring Light
Description
The R80 EZ Mount Ring Light is an all-around durable light. Its simple plug-and-play 5-pin M12 connector is easy to use. The R80 operates with either an NPN or a PNP signal and runs on an industry-standard 24VDC. The 10%-100% intensity control gives users full control over light output. A standard 42 mm inner hole diameter allows for use with nearly all camera systems with available step-up and step-down conversion kit adapters.
The Right Light for Your Application
Smart Vision Lights provides a 45-day Consignment Program that is used for testing light(s) on vision applications. We also offer application and lighting evaluations. Contact us to speak with one of our lighting specialists.
Product Details
Illumination Type: Radial
IP Rating: IP50
Min Working Distance: 300 mm
Max Working Distance: 4000 mm
Mode: Continuous