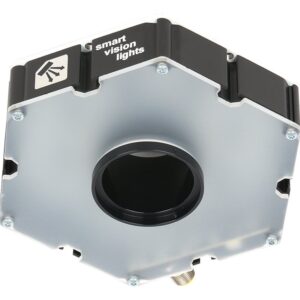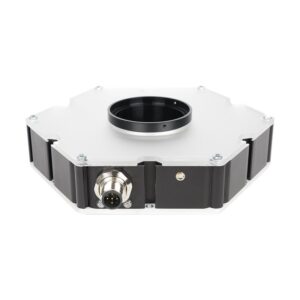 Product information including data sheets has been verified as accurate at the time of completion. It is subject to change without notification.
R130 EZ Mount Ring Light
From $611.00
Description
Heat is dissipated through the aluminum housing, allowing the R130 EZ Mount Ring Light Series to be run at a higher current and a greater intensity. Its simple plug-and-play 5-pin M12 connector is easy to use. The 10%-100% intensity control gives users full control over light output will operate with either an NPN or a PNP trigger signal inputs and runs on an industry-standard 24VDC. A standard 42 mm inner hole diameter allows for use with nearly all camera systems with available step-up and step-down conversion kit adapters.
Smart Ship 48
Orders of this product with standard lenses and options in white, 625 nm, or 850 nm will be shipped within 2 business days of order acknowledgement for quantities of 10 or fewer.
Learn more about Smart Ship.
Product Details
Illumination Type: Radial
IP Rating: IP50
Min Working Distance: 300 mm
Max Working Distance: 4000 mm
Mode: Continuous