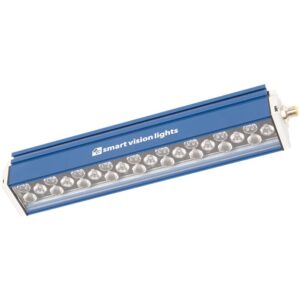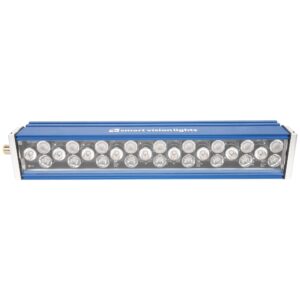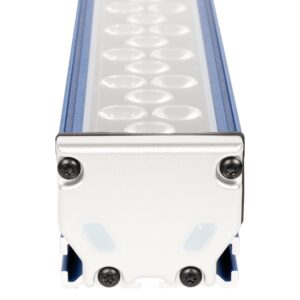 Product information including data sheets has been verified as accurate at the time of completion. It is subject to change without notification.
Product Advantages
Built-In Driver: This light features a build-in constant current driver, no external driver is needed.
IEC Safety: This light is in compliance with IEC 62471 standards and has been tested in our in house IEC safety laboratory.
Best Lead Time: Most of our standard products ship within three business days.
Best Warranty: 10-year warranty on most of our products. View warranty policy for more details.
LTF Linear Light with Tunable Field of View
Description
The LTF (Linear Tunable Field Of View) series (patent pending), a SmartVisionLinkTM-enabled light, features three independently adjustable beam angle lighting channels. When used with the BTM-1000 Bluetooth accessory* and the SmartVisionLinkTM app, lighting channels can be set to produce unique beam- angle combinations – optimizable for many different applications over a wide range of working distances and field of view requirements.
LTF Series Highlights
Three independently tunable beam angle channels
Ability to switch and mix channels to adjust working distance and illumination angle*
SmartVisionLinkTM-enabled to allow for easy intensity adjustment in both continuous and OverDriveTM strobe modes.
Ability to control intensity for the entire light or for each of the three LED channels if using BTM-1000 Bluetooth Module†
Multi-DriveTM allows for continuous or OverDriveTM strobe operation
*Only while using the SmartVisionLink app
†BTM-1000 sold separately
The Right Light for Your Application
Smart Vision Lights provides a 45-day Consignment Program that is used for testing lights on vision applications. We also offer application and lighting evaluations. Contact us to speak with one of our lighting specialists.
Product Details
Illumination Type: Bright Field, Dark Field, Direct Lighting
IP Rating: IP65
Min Working Distance: 300 mm
Max Working Distance: 1000 mm
Mode: Multi-Drive™