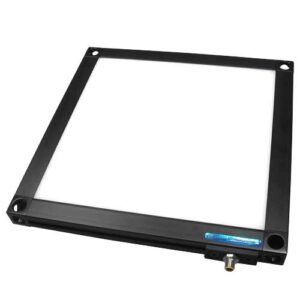 Product information including data sheets has been verified as accurate at the time of completion. It is subject to change without notification.
LLPX LED Light Panel Backlight
Description
LLPX Series backlights offer a homogeneous light pattern with the same familiar ease of mounting found on other Smart Vision Lights™ backlights. With the optically clear internal light dispersion grid and the matte-white-finished backing plate, more light is reflected up and out through the diffusion acrylic. The LLPX Series features Multi-Drive™, which allows the light to operate in continuous operation or OverDrive™ strobe mode, depending on wiring.
Standard sizes are: 306×306 and 459×459 – additional sizes are available upon request.
The Right Light for Your Application
Smart Vision Lights provides a 45-day Consignment Program that is used for testing light(s) on vision applications. We also offer application and lighting evaluations. Contact us to speak with one of our lighting specialists.
Product Details
Illumination Type: Backlight
IP Rating: IP50
Mode: Multi-Drive™