In-Person Training at Smart Vision Lights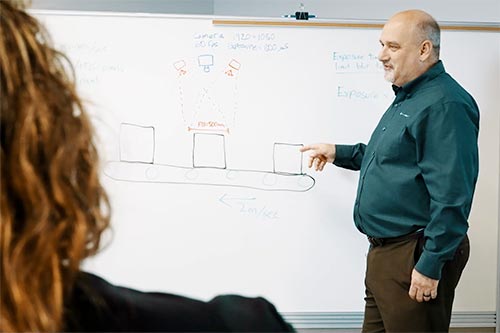 Smart Vision Lights is the go-to for the how-to for machine vision education and training. Our onsite training program pairs fundamentals of machine vision lighting with hands-on experience in our demo lab.
In this well rounded training led by Steve Kinney, Director of Training at Smart Vision Lights, attendees will gain an understanding of lighting and imaging principles, available solutions, and hear our view of the future, all while having ample time and interaction with Smart Vision Lights' knowledgeable staff.