The CTL Grey Series cable provides a directly wired connection between a single light and SICK Inspector® series cameras. The light cable is designed specifically to operate with SICK camera systems and Smart Vision Lights LED products, and is plug-and-play for easy connectivity and installation.
The camera-to-light cable designed for SICK's Inspector® series features a 12-pin M12 to "Y" 12-Pin + 5-Pin connector, and is CE- and RoHS-compliant.
Several Smart Vision Lights LED lights can be connected directly to a SICK Inspector® series camera with the CTL Grey Series cable. By using the cable and adapter part # CB-RS-SICK-ISP, SICK Inspector® series cameras can be attached to Smart Vision Lights' S75 Brick Spot Light, L300 Linear Light, R80 Ring Light, and R130 Ring Light.
SICK Inspector Series
Ring lights mount directly to SICK Inspector Series camera using Adapter Part # CB-RS-SICK-ISP.
Adapter Information
Wiring
Wiring for a SICK Inspector Series Camera to Single Light.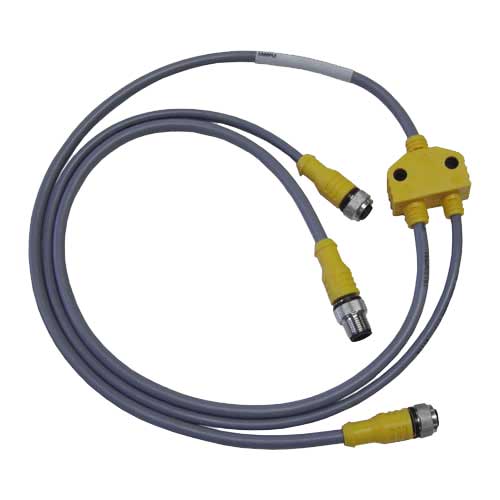 .