Smart Vision Lights believes in giving back to our community, especially when it comes to the youngest and most vulnerable.
The Muskegon Rescue Mission provides food, shelter, clothing, and spiritual direction to those in need. When the mission announced it was collecting school supplies for K–12 grade students, SVL did not hesitate to step up.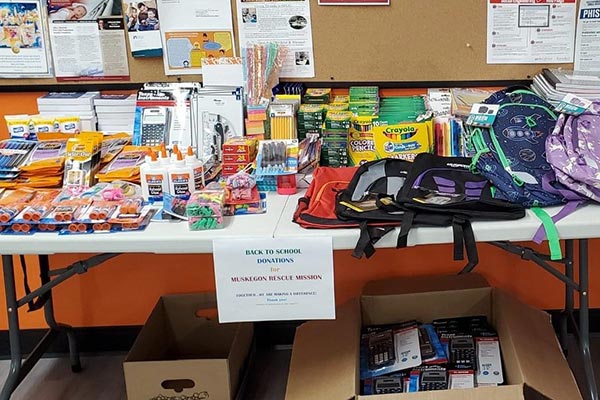 From August 4 to August 21, SVL employees donated just about everything students need, from pencils to binders, hand sanitizer, masks, and more. In the end, more than 75 backpacks, 50 Texas Instruments scientific calculators, and so much more was collected and donated.
SVL employees also had the opportunity to volunteer at the shelter to help pass out supplies to the students. Dana Umlor, Human Resources Coordinator at SVL, was one of those volunteers who said the event "was so humbling and rewarding and I am personally looking forward to helping again very soon."
In these unique times, SVL believes we all have a responsibility to make our world a better place and support our communites.